Leader of the Pack Canine Institute
"Creating Happy and Balanced Dogs, One Leader at a Time"
---
---
---
Leader of the Pack Canine Institute is owned and operated by Lisa McDonald. Lisa has earned a Bachelor of Science degree in business with an accounting major from DeSales University where she graduated summa cum laude. She has held positions in corporate accounting and controllership during her professional career and has successfully passed the Pennsylvania Certified Public Accountant exam. Lisa is also proud to have served in the military as she is a US Army veteran.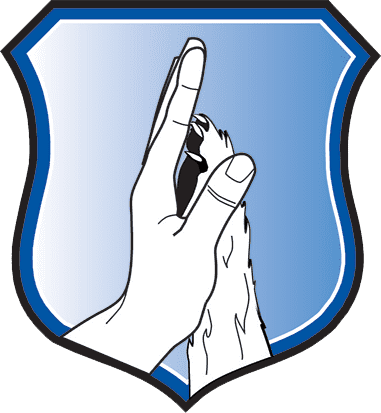 Lisa has earned and successfully completed knowledge assessment testing for certification as a professional dog trainer through the Certification Council For Professional Dog Trainers (CPDT-KA). In addition to belonging to the CCPDT, Lisa is a Professional Member of the Association of Pet Dog Trainers (APDT) and a Professional Member of the International Association of Canine Professionals (IACP). She is an Evaluator for the American Kennel Club's Canine Good Citizen Award. Lisa continues to further her knowledge base by attending professional conferences, seminars and learning opportunities throughout the US. Her skill set and experience enable her to work with all breeds, sizes and temperaments of the canine family.
Throughout her lifetime, Lisa has owned German shepherds, Rottweilers, English mastiffs, a Yorkie poo, a bichon poo, a chihuahua, and a Labrador retriever. Her current pack consists of four Rottweilers.
As a canine behavior specialist, Lisa believes in using a balanced approach that uses positive reinforcement techniques. By leading the dog into the proper decision through consistently marking the behavior in a timely manner, we can create conditioned responses to our cues. Timely reinforcement, displaying calm and confident energy, and being consistent in our words and actions will help the dog learn without being forced into a position or command. It is Lisa's belief that dogs learn faster when given the opportunity to make the proper decisions on their own, instead of being forced or placed into a position for a quick response. Her lifelong experience, along with her years of studying canine behavior and psychology, has given Lisa the ability to teach families how to respond in a timely manner to their pet's behavior and reinforce the proper action for the proper response. This is also how the pet family will earn the trust and respect needed to be seen as the human pack leaders inside the home. Lisa's mission in life is to teach as many human pack leaders as possible and create happy and balanced dogs, one leader at a time.
Leader of the Pack Canine Institute is dedicated to providing a disease-free facility for the well-being of all of our canine guests. We are proud to announce that we have been certified as a "Heroes for Healthy Pet" facility. Through this certification program, Leader of the Pack Canine Institute utilizes the best practices for disease prevention and control as recommended by the professional community.
Participating in this program helps our team to be educated in the overall best practices for disease management and prevention. As a certified facility in the program, we have a better understanding of infectious diseases and preventative care, including strategic vaccination, based on the 2017 AAHA Vaccination Guidelines and effective cleaning protocols. Following this program on a daily basis in our facility enables us to provide the best care for our canine guests. We look forward to serving the community and thank you for your support.
LOPCI's 6-week training courses include puppy classes focusing on manners and socialization, and adult dog training, including Adult Basic Obedience and Intermediate Obedience and Advanced Obedience. For those pet families that do not prefer group instruction or for dogs that require behavior modification, LOPCI also provides private instruction at our facility or "In-Home" dog training in the convenience of your own home. Lisa's experience has shown that many behavioral problems can be intensified in the home environment and sometimes In-Home training with an expert dog trainer can be the first step in your dog's rehabilitation process. If you are in the Allentown, Bethlehem or Easton, PA area, contact us today!